Located in the heart of the beautiful Seaside Community of Royal Bay, a convenient location for locals to have their pup pampered!
The Dirty Wiggler provides one-on-one stress free grooming services with extra care taken to ensure that your furry friend is comfortable and looked after. At the Dirty Wiggler we treat all pups as our own furry family members.
Currently Open 5 Days a week (Monday through Friday) with some evening appointments available upon request.
Use our registration form to get started and coordinate your time via email to grooming@dirtywiggler.ca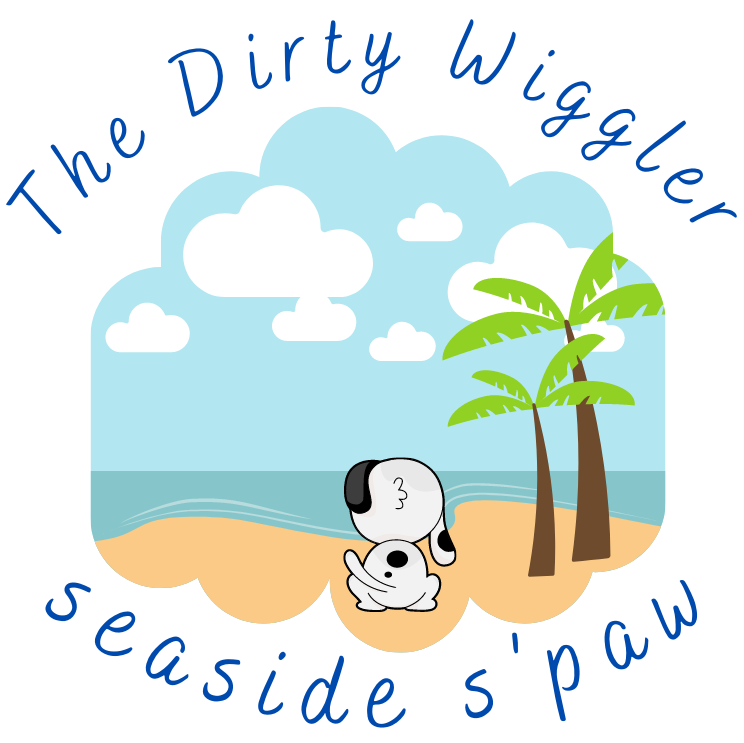 Got a question? Maybe we have the answer ready for you!
Do you provide one on one grooming services?
Yes! We will only have your pup(s) in the Salon with us during your scheduled appointment. We do accept multiple pups from the same household. You won't find 3 pups on our grooming tables at the same time. We do have a crate on site in case an owner is running late, but we rather not use it. 
What type of driers do you use?
We use high absorbency towels as well as 2 types of dryers. A regular hand held dryer for those pups that are a little more skittish and a high velocity dryer for a quick blow out. We DO NOT use box dries at our salon. 
How often should my dog be groomed?
This is a very individual situation. Each pup is unique and has different requirements, but a good guideline is to have your pup in for a clean up every 4-6 weeks to prevent matting, and pad hair regrowth and a good nail trim. 
Is it possible to groom my pup at home?
It can be done at home if you have a breed with a short coat. However, if your pup has a longer coat or if you are not confident about grooming them yourself, visit a professional.
Why does it cost so much to groom my dog?
Grooming a pet often involves more time and effort than a typical human haircut, as pets may require bathing, nail trimming, ear cleaning, and other services. We have to ensure the safety and comfort of the pup in our care, which adds to the overall cost. 
How can I tell my groomer what I want?
We work with lots of dogs all day long and each client wants slightly different things. So please be as specific as possible. If you just want the nails trimmed and fur trimmed a little then please say so. The more detail the better! 
How often should I trim a dog's nails?
The average pup should have their nails clipped every 3 to 4 weeks, but should be done as often as needed to keep the nail from touching the ground when your dog is standing. 
How often should I brush my dog's fur?
Smooth, short-coated dogs can generally be brushed once every few weeks to remove loose hair. While short, dense-furred dogs should usually be brushed once a week. Long-coated or double-coated dogs must be brushed weekly to prevent mats and to remove tangles. 
What should I expect during a grooming appointment?
During a grooming appointment, your dog will typically receive a bath, have their nails trimmed, pads shaved and have their coat brushed and trimmed. It's a good idea to discuss your grooming preferences and any specific concerns with us beforehand.
YES! We have our animal first aid.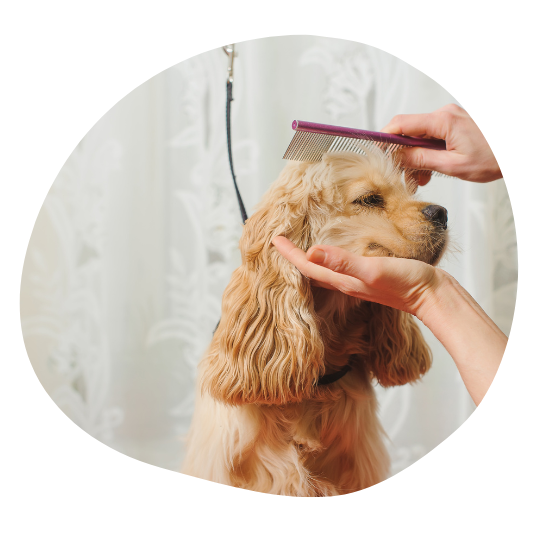 Schedule a grooming appointment today by dropping us a line.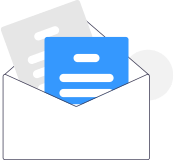 Contact Information